The HAI Board is chaired by Governor Michael Dukakis, with Professor Nazli Choucri (MIT), Historian Chien Minh Le, President of Dalat University, Professor Ole Molvig (Vanderbilt University), Tuan Anh Nguyen (Michael Dukakis Institute), Professor Thomas Patterson (Harvard University), Professor Judea Pearl (UCLA), Professor Alex Pentland (MIT), Professor David Silbersweig (Harvard University), and President Vaira Vike-Freiberga, Latvia as members.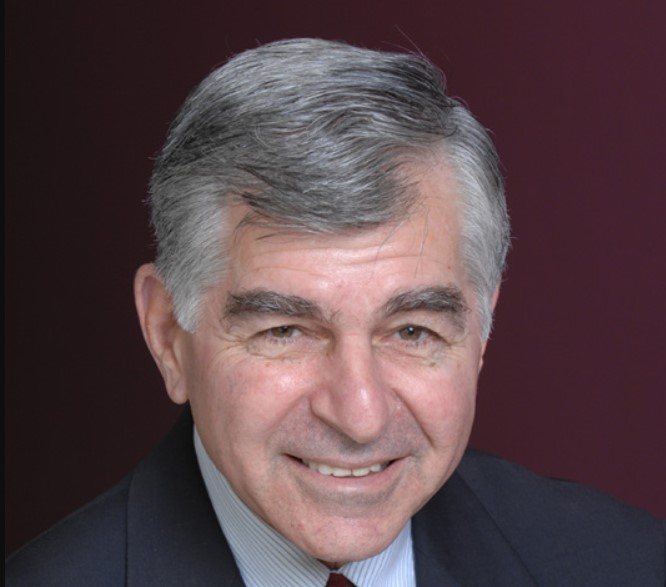 Michael Dukakis
Member, the History of Artificial Intelligence Board
Mentor of the AIWS Innovation Network – Chairman of The Michael Dukakis Institute for Leadership and Innovation
Chairman of The Michael Dukakis Institute for Leadership and Innovation;
Co-Founder, Chairman of The Board of Directors and Board of  Thinkers, The Boston Global Forum;
Democratic Party Nominee for President of the United States, 1988;
Distinguished Professor J.D., Harvard University
As Co-Founder and Chairman of The Board of Directors and Board of Thinker of The Boston Global Forum, Michael Stanley Dukakis culminates a half-century career dedicated to public service, political leadership, fostering the careers of young leaders, and scholarly achievement.
Together with Nguyen Anh Tuan, this former Massachusetts governor, has established The Boston Global Forum as a globally recognized think tank noted for developing peaceful solutions to some of the world's most contentious issues, among them: fair labor practices in third-world nations, US-North Korean denuclearization negotiations, and the militarization of the South China Sea. Most recently, Gov. Dukakis has called for the ethical development and deployment of Artificial Intelligence, the Internet of Things and other 21st century Internet advances that permeate out daily lives.
To promote the work of the Boston Global Forum and to recognize those who support its goals, Gov. Dukakis co-created: "World Leader in Peace and Cybersecurity" Award; "World Leader in AI World Society" Award, and the AI World Society Initiative. Together with Nguyen Anh Tuan he also established December 12 as the annual Global Cybersecurity Day. Gov. Dukakis also coauthored, "The concepts of AI-Government," "Ethics Code of Conduct for Cyber Peace and Security (ECCC)," and the "BGF-G7 Summit Initiative Report."
Gov. Dukakis's dedication to public service began modestly when he was elected Town Meeting Member in his native Brookline, Massachusetts, just outside Boston. He was later elected chairman of his town's Democratic organization in 1960 and won a seat in the Massachusetts Legislature in 1962 where he served four terms as a state legislator. In 1970, he was the Massachusetts Democratic Party's nominee for Lieutenant Governor and the running mate of Boston Mayor Kevin White in a gubernatorial race lost to Republicans Frank Sargent and Donald Dwight, Jr.
In 1974, he again ran for governor of the Commonwealth beating Gov. Sargent decisively in November of that year. He inherited a record deficit and record high unemployment and is generally credited with digging Massachusetts out of one of its worst financial and economic crises in history. But the effort took its toll. Dukakis was defeated in the Democratic primary in 1978 by Edward King, but came back to defeat King in 1982 and was reelected to an unprecedented third, four-year term in 1986. His colleagues in the National Governors' Association voted him the most effective governor in the nation that year.
Gov. Dukakis ran for the presidency of the United States in 1988 but was defeated by George Bush. After announcing that he would not seek reelection as governor in 1991, he and his wife, Kitty, spent three months at the University of Hawaii where he was a visiting professor in the Department of Political Science and the School of Public Health. While at the University of Hawaii, he led a series of public forums on the reform of the nation's health-care system that influenced the creation of Hawaii's first-in-the-nation universal health insurance system whose lessons were incorporated into the national Affordable Care Act, championed by President Barrack Obama.
In addition to his Boston Global Forum role, Gov. Dukakis is currently a Distinguished Professor of Political Science at Northeastern University and Visiting Professor at the School of Public Policy at UCLA. Recently, he and former U.S. Senator Paul Simon authored, "How to Get Into Politics-and Why," to provide young people with a road map to a career in public service.
As a life-long public transportation advocate, Gov. Dukakis was nominated by President Bill Clinton for a five-year term as a named to the Board of Directors of Amtrak in 1998. He served a full five-year term on the Amtrak Board as Vice-Chairman. He is often called upon to offer his expertise on rail service to Boston.
Gov. Dukakis continues to live Brookline, where he was born on November 3, 1933 to Panos and Euterpe (Boukis) Dukakis, who had emigrated from Greece and settled there after marrying. He graduated from Brookline High School (1951), Swarthmore College (1955), and Harvard Law School (1960), after which, he served for two years in the United States Army, sixteen months of which were with with the support group to the United Nations delegation of the Military Armistice Commission in Munsan, Korea.
Mike and Kitty Dukakis have three children: John, Andrea, and Kara, and are the proud grandparents of eight grandchildren.
Judea Pearl
Member, the History of Artificial Intelligence Board
Professor Judea Pearl
Mentor of AI World Society Innovation Network – World Leader in AI World Society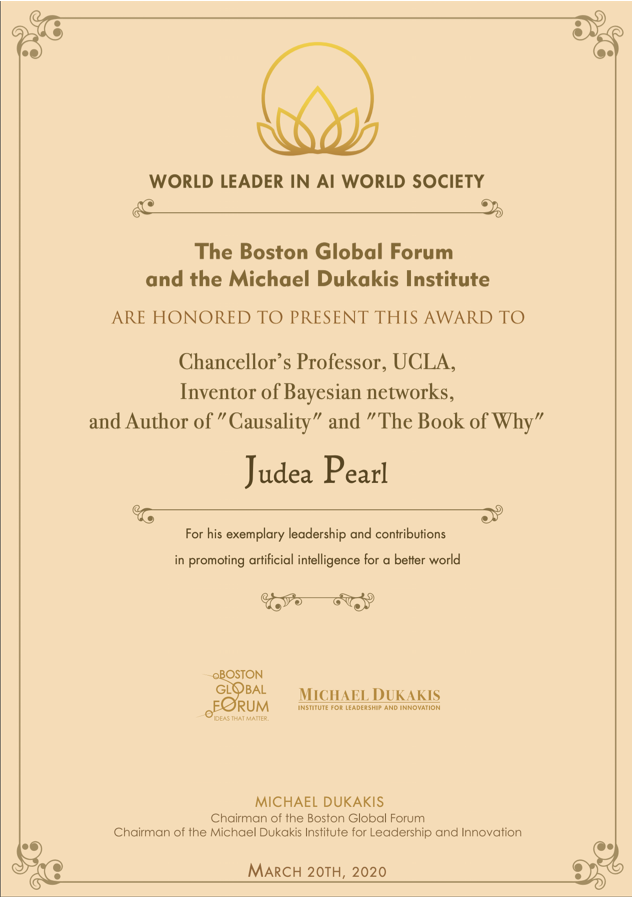 Professor Judea Pearl is a Professor of Computer Science at University of California, Los Angeles.
He is a leader in Artificial Intelligence (AI). Pearl invented Bayesian networks, presenting a
thoroughgoing calculus of probabilistic inference in a book and an important series of papers in the
1980s. His Bayesian networks have had major impact throughout AI and statistics and have played
key roles in fields as diverse as computational biology and error-control coding. He is the author
of Heuristics: Intelligent Search Strategies for Computer Problem Solving (1984), which provided
foundation for three decades of subsequent work on search and planning in AI. Pearl's book
on Causality: Models, Reasoning, and Inference (2nd ed., 2009) introduces a calculus that enables
machines to reason about actions and observations and assists scientists in assessing cause-effect
relationships from empirical data. His research serves as the foundation for Google searches, credit-
card fraud detection systems, and automated speech recognition systems. Pearl was also awarded the
Association for Computing Machinery's A.M. Turing Award (2011).
"The Book of Why: The New Science of Cause and Effect, best science books 2018, provides us with
the new tools needed to navigate the uncharted waters of causality for scholars, and students of
statistics, economics, social sciences, mathematics and most urgently today, epidemiology.
Professor Judea Pearl has been honored as 2020 World Leader in AI World Society by Michael
Dukakis Institute and the Boston Global Forum. He is a Mentor of AI World Society Innovation
Network (AIWS.net).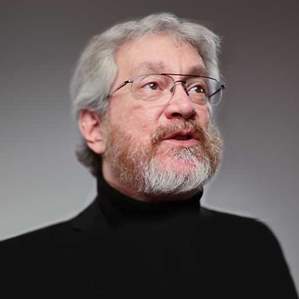 Alex Sandy Pentland
Member, the History of Artificial Intelligence Board
Professor of Media Arts and Sciences
Toshiba Professor
Media Lab Entrepreneurship Program Director
Co-founder of The Social Contract 2020
Professor Alex 'Sandy' Pentland directs the MIT Connection Science and Human Dynamics labs and previously helped create and direct the MIT Media Lab and the Media Lab Asia in India. He is one of the most-cited scientists in the world, and Forbes recently declared him one of the "7 most powerful data scientists in the world" along with Google founders and the Chief Technical Officer of the United States.  co-led the World Economic Forum discussion in Davos that led to the EU privacy regulation GDPR, and was central in forging the transparency and accountability mechanisms in the UN's Sustainable Development Goals.  He has received numerous awards and prizes such as the McKinsey Award from Harvard Business Review, the 40th Anniversary of the Internet from DARPA, and the Brandeis Award for work in privacy.
He is a founding member of advisory boards for Google, AT&T, Nissan, and the UN Secretary General, a serial entrepreneur who has co-founded more than a dozen companies including social enterprises such as the Data Transparency Lab and the Harvard-ODI-MIT DataPop Alliance . He is a member of the U.S. National Academy of Engineering and leader within the World Economic Forum.
Over the years Sandy has advised more than 60 PhD students. Almost half are now tenured faculty at leading institutions, with another one-quarter leading industry research groups and a final quarter founders of their own companies. Together Sandy and his students have pioneered computational social science, organizational engineering, wearable computing (Google Glass), image understanding, and modern biometrics. His most recent books are Social Physics, published by Penguin Press, and Honest Signals, published by MIT Press.
Interesting experiences include dining with British Royalty and the President of India, staging fashion shows in Paris, Tokyo, and New York, and developing a method for counting beavers from space.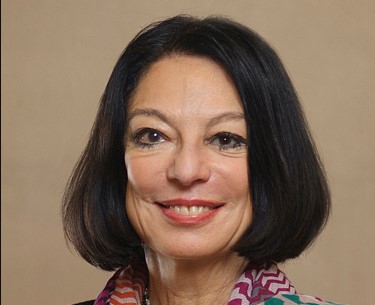 Nazli Choucri
Member, the History of Artificial Intelligence Board
Nazli Choucri is Professor of Political Science of MIT. Her work is in the area of international relations, most notably on sources and consequences of international conflict and violence. Professor Choucri is the architect and Director of the Global System for Sustainable Development (GSSD), a multi-lingual web-based knowledge networking system focusing on the multi-dimensionality of sustainability. As Principal Investigator of an MIT-Harvard multi-year project on Explorations in Cyber International Relations, she directed a multi-disciplinary and multi-method research initiative. She is Editor of the MIT Press Series on Global Environmental Accord and, formerly, General Editor of the International Political Science Review. She also previously served as the Associate Director of MIT's Technology and Development Program.
The author of eleven books and over 120 articles, Dr. Choucri is a member of the European Academy of Sciences. She has been involved in research or advisory work for national and international agencies, and for a number of countries, notably Algeria, Canada, Colombia, Egypt, France, Germany, Greece, Honduras, Japan, Kuwait, Mexico, Pakistan, Qatar, Sudan, Switzerland, Syria, Tunisia, Turkey, United Arab Emirates and Yemen. She served two terms as President of the Scientific Advisory Committee of UNESCO's Management of Social Transformation (MOST) Program.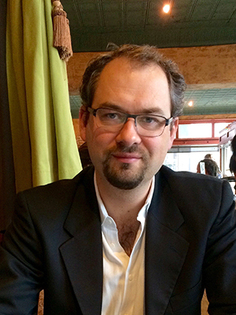 Ole Molvig
Member, the History of Artificial Intelligence Board
Assistant Professor of History
Assistant Professor Communications of Science and Technology; Assistant Professor Physics; Assistant Director Vanderbilt Institute for Digital Learning; Curator, Garland Historical Scientific Instruments Collection
Professor Molvig is a historian of the modern sciences and technology who joins Vanderbilt following 4 years on the faculty at Yale. He completed his B.S. degrees at the University of Wisconsin in Physics, Astronomy, and History of Science, and did his graduate work at Princeton University where he examined the creation of and responses to Albert Einstein's General Theory of Relativity for his Ph.D. in History.
Professor Molvig explores how science, technology and society interact.  How did Einstein, and his theories, become seen as revolutionary?  How has, and how will, digital innovations like artificial intelligence impact society?  How does magic become technology?  These are the types of questions he explores, researches, and teaches.
Professor Molvig's other interests include virtual reality, autonomous vehicles, gaming, the history of astronomy, precision instrumentation, physics in WWI, popular science, and modern European intellectual and cultural history.
His regular course offerings include a survey of the modern sciences, as well as more focused graduate and undergraduate seminars in the history of science, the history of technology, innovation, the scientific revolution, and virtual reality.
SPECIALIZATIONS
History of Science, with an emphasis on the physical sciences; History of Technology, Intellectual and Cultural History; Communication of Science and Technology
Contact Information
Email
Phone: 615-322-3413
Benson Hall 121
www.olemolvig.com
Office Hours
Mondays 2-3 pm, or by appointment.
Education
PhD, Princeton, 2006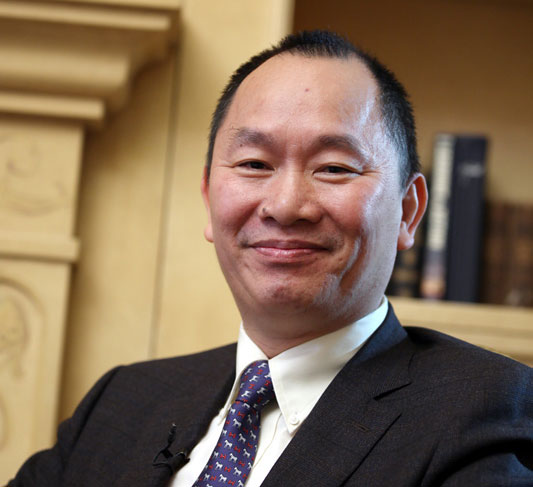 Nguyen Anh Tuan
Member, the History of Artificial Intelligence Board
Mr. Nguyen Anh Tuan is co-founder and Director of The Michael Dukakis Institute for Leadership and Innovation (MDI), and co-founder and CEO of The Boston Global Forum (BGF).
Tuan is recognized globally for his pivotal role as a Vietnam Government reformist, who has successfully fostered freedom-of-expression, vigorous open debate and private enterprise in a nation that has become a leader in commerce, culture, and the innovation as well as a close ally of the West.
For his AI World Society Initiative and the concepts of AI-Government he developed, Vietnam National Television (VTV) named him Person of The Year 2018.
He is the Founder and Chairman of the VietNamNet Media Group and the Founder and Editor-in-Chief of VietNamNet, Vietnam's preeminent online newspaper. Additionally, Tuan was the Founder and CEO of VASC Software and Media Company and VietNet, the first Internet service provider in Vietnam.
In recognition of his contributions to his native country, the Government of Vietnam named Tuan one of the nation's 10 most outstanding young talents in 1996.
Under Tuan's leadership, VietNamNet has raised significant political issues resulting in greater Vietnamese Government transparency and freedoms. He pioneered an interactive live format called the VietNamNet Online Roundtable that allowed online Vietnamese citizens to participate in interviews with leading political, social and cultural figures as well as foreign dignitaries. In 2009, Tuan conceived of an annual global initiative making September 9th World Compassion and Reconciliation Day. Additionally, he founded and organized the Vietnam National Concert to be held annually on September 2nd, Vietnam's National Day holiday.
In 2011, he became a Pacific Leadership Fellow at the School of International Relations and Pacific Studies at the University of California San Diego. That year he addressed the prestigious Club de Madrid Conference, a gathering of former prime ministers and presidents, in a speech titled Democracy and Digital Technology.
From February 2011 to July 2014 Tuan was an Associate of the Shorenstein Center on Media, Politics and Public Policy, John F. Kennedy School of Government, Harvard University.
He later became a Visiting Scholar at the College of Communication, Boston University for the academic years 2014-2015, and 2015-2016.
As a Shorenstein Fellow at Harvard Kennedy School in 2007, Tuan researched major trends in the development of electronic media in Vietnam.
Tuan served on the Harvard Business School Global Advisory Board from 2008 to 2016. He also serves on the Board of Trustees of the Free-for-All Concert Fund in Boston. Since July of 2015 to November of 2017 he served as Chair of the International Advisory Committee of UCLA – UNESCO Chair on Global Learning and Global Citizenship Education at the University of California Los Angeles.
Tuan is a co-founder, and Chief Executive Officer of the Global Citizenship Education Network (GCEN), a collaboration between the Boston Global Forum and the UNESCO-UCLA Chair on Global Learning and Global Citizenship Education as well as being co-founder and Former Associate Editor of UCLA's Global Commons Review.
In an effort to enhance cybersecurity worldwide, Tuan created Global Cybersecurity Day, produced the recent BGF-G7 Summit Initiative, and coauthored the Ethics Code of Conduct for Cyber Peace and Security (ECCC).
In November of 2017, Tuan and Governor Michael Dukakis founded AI World Society Initiative, and on June 25, 2018, Tuan and Governor Dukakis, Professor Thomas Patterson, Professor Nazli Choucri announced the Concepts of AI-Government. In 2018, Tuan created the World Leader in AI World Society Award, and the AI World Society Distinguished Lecture, and became the co-author of AI World Society Ethics and Practices Index.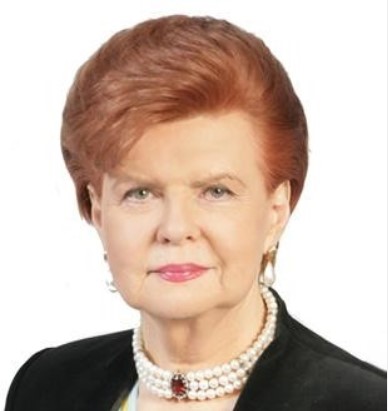 Vaira Vike-Freiberga
Member, the History of Artificial Intelligence Board
Dr. Vaira Vike-Freiberga has been the President of the World Leadership Aliance Club of Madrid since 2014  and is former President of Latvia (1999-2007). She was instrumental in achieving membership in the European Union and NATO for her country, and was Special Envoy on UN reform among her international activities. Since 2007, she is an oft invited speaker on social issues, moral values, and democracy. She was Vice-chair of the Reflection group on the long term future of Europe, and chaired the High-level group on freedom and pluralism of media in the EU.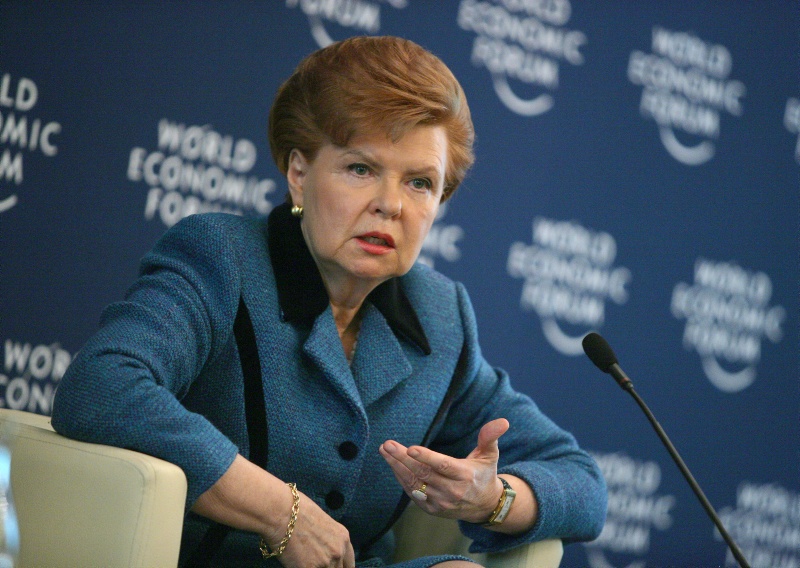 Having left Latvia as a child refugee to Germany in 1945, then French Morocco and Canada, she earned a Ph.D. in psychology (1965) at McGill University. After a distinguished career as Professor at the University of Montreal, she returned to her native country in 1998 to head the Latvian Institute.A year later she was elected President by the Latvian Parliament and re-elected in 2003.
She is member of four Academies, and Board member or patron of 30 international organizations, including the Board of Thinkers of the Boston Global Forum. She has received many highest Orders of Merit, as well as medals and awards, for distinguished work in the humanities and social sciences. She has published 14 books and authored over 200 articles, book chapters, reports, and audiovisual materials.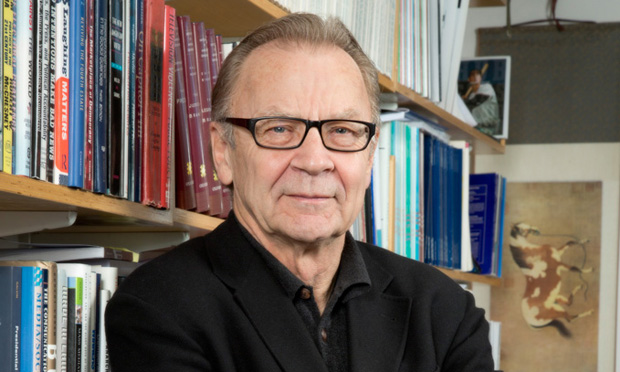 Thomas Patterson
Member, the History of Artificial Intelligence Board
Thomas E. Patterson is Co-Founder and Member of Board of Directors, Boston Global Forum, and Research Director of The Michael Dukakis Institute for Leadership and Innovation. He is also Bradlee Professor of Government and the Press of Harvard Kennedy School and has served as the Acting Director of Shorenstein Center on Media, Politics, and Public Policy since July 1, 2015. His book, The Vanishing Voter, looks at the causes and consequences of electoral participation. His earlier book on the media's political role, Out of Order, received the American Political Science Association's Graber Award as the best book of the decade in political communication. His first book, The Unseeing Eye, was named by the American Association for Public Opinion Research as one of the 50 most influential books on public opinion in the past half century.
He also is author of Mass Media Election and two general American government texts: The American Democracy and We the People. His articles have appeared in Political Communication, Journal of Communication, and other academic journals, as well as in the popular press. His research has been funded by the Ford, Markle, Smith-Richardson, Pew, Knight, Carnegie, and National Science foundation.
Patterson received his PhD from the University of Minnesota in 1971.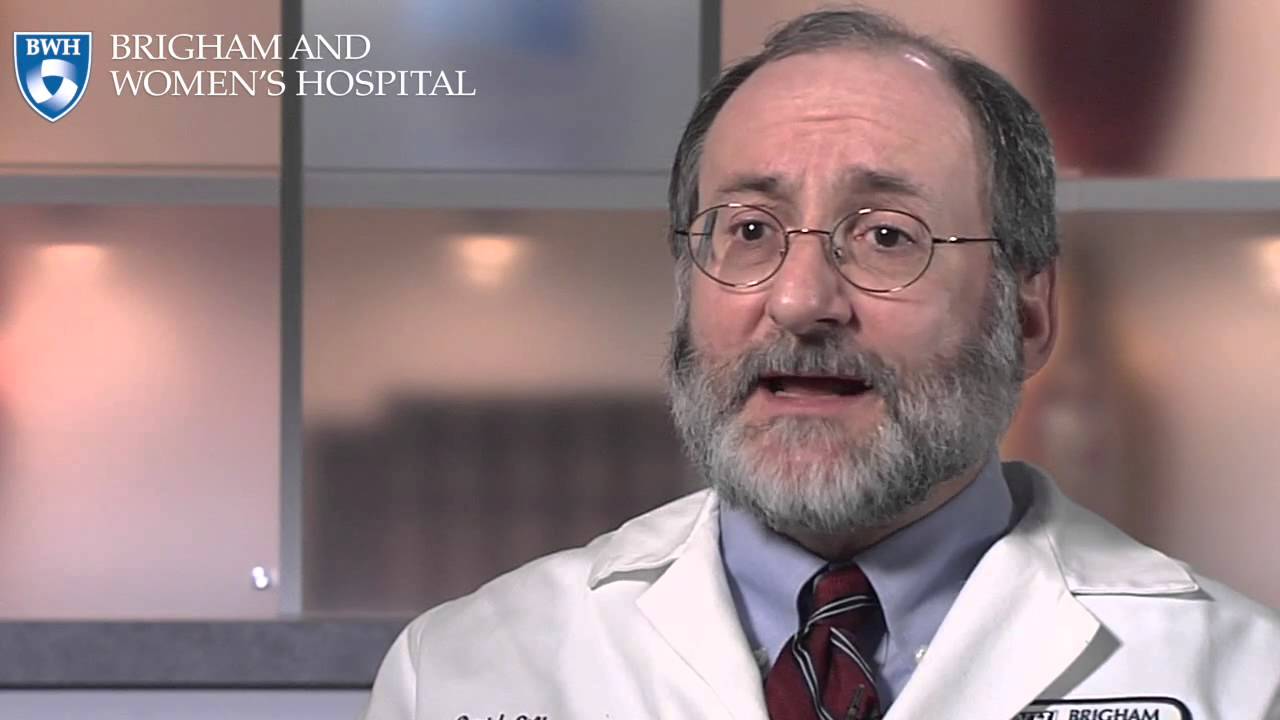 David Silbersweig
Member, the History of Artificial Intelligence Board
Dr. David Silbersweig is a neurologist and psychiatrist, having trained in both psychiatry and neurology at The New York Presbyterian Hospital-Weill Cornell Medical Center Dr. He is now the Chairman of the Department of Psychiatry at the Brigham and Women's/Faulkner Hospitals, and also Chairman of the Brigham and Women's Hospital Institute for the Neurosciences. Dr. David Silberswei is Stanley Cobb Professor of Psychiatry at Harvard Medical School.
David Silbersweig graduated from Dartmouth College and Cornell University Medical College. At Cornell University, Dr. Silbersweig found and direct the Functional Neuroimaging Laboratory with Dr. Emily Stern; he was the Tobin-Cooper Professor of Psychiatry, Professor of Neurology and Neurosciences, and was Vice Chairman, for Research, in the Department of Psychiatry. Dr. Silbersweig was the founding Director of the Division of Neuropsychiatry, as well as the founding Director of the Neurology-Psychiatry Combined Residency Program. He is one of the pioneers of functional neuroimaging research in psychiatry. Along with his colleagues, they developed novel methods and paradigms for both PET and MRI imaging that are widely used, and have identified neural circuitry abnormalities associated with a number of major psychiatric disorders.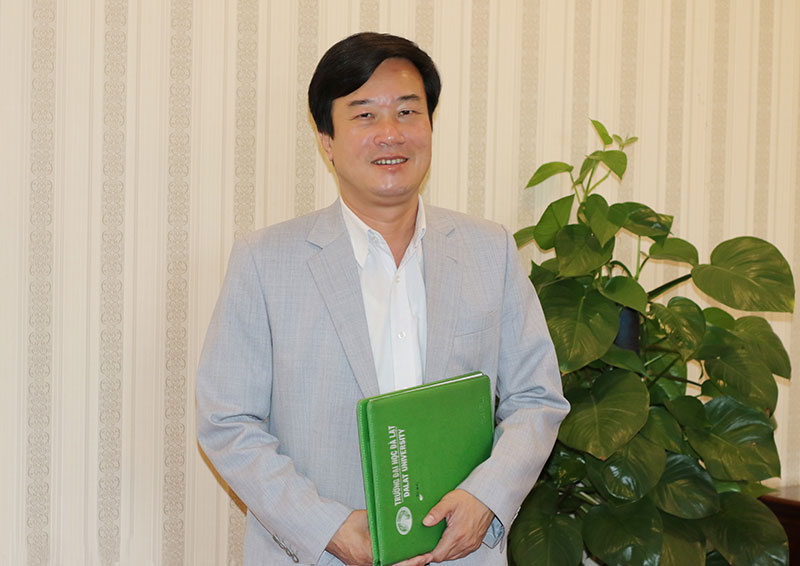 Le Minh Chien
Member, the History of Artificial Intelligence Board
BIOGRAPHY
I. PERSONAL INFORMATION
Given name: Chien                 Middle name: Minh                Surname: Le
Full name (preferred): Le Minh Chien
Date of birth: May 14, 1965
Place of birth: Hanoi, Vietnam
Address: 30 Ly Nam De, Dalat, Vietnam
Current work place: Dalat University
Position: President
Awards:
Merit awarded by Minister of Ministry of Education and Training, 2016.
Merit awarded by Chairman of Lam Dong people's Committee, 2014, 2019.
Other Certificates of merits.
II. EDUCATION
| | | | |
| --- | --- | --- | --- |
| Institutions | Majors | Date | Degree |
| Ho Chi Minh General University | History | 1983-1987 | Bachelor |
| Hanoi General University | Sociology | 1993-1995 | Bachelor |
| Hanoi University of Social Science and Humanity | Sociology | 1996-1999 | Master |
| Vietnam Academy of Social Sciences | Sociology | 2017 | PhD. |
III. WORK EXPERIENCE
| | |
| --- | --- |
| Date | Position |
| 1987 – 1999 | Lecturer, Department of History, Dalat University |
| 2000- 2005 | Deputy Head, Department of Students' Affairs, Dalat University |
| 2005- 2006 | Vice Dean, Faculty of Regular training, Dalat university |
| 2007- 2008 | Dean, Faculty of Regular training, Dalat university |
| 2008 – 2015 | Head, Department of Regular training, Dalat university |
| 2015 – 2018 | Vice president, Dalat university |
| 2018 – present | President, Dalat university |
IV. INTERESTS
History of human development.
Social effects on human development.
Studies on urban issues, poverty, ethnic minorities in High Land, including Lam Dong province.
Sports.
Professors and scholars of the history of science at Harvard, MIT and Brandeis, as well as AI professors of Harvard, MIT, Stanford, Carnegie Mellon, Berkeley, UCLA, Oxford, Cambridge, University of Tokyo will participate.